On November 8th, AKRO-PLASTIC held a launch ceremony for its new compounding plant in Binjiang Industrial Park in Changzhou. As one of major business belongs to K.D.Feddersen Group, AKRO-PLASTIC has been getting more and more attention in Chinese market for more than a decade.
ICX® global standard compounding & extrusion technology, a key competitive edge of AKRO-PLASTIC in the field of materials science, having been continuously upgraded by Germany Headquarter over the years, will also be deployed to AKRO-PLASTIC Changzhou plant, to ensure that global customers are provided with the consistency of standards and quality of AKRO-PLASTIC products.
Our new plant located in Changzhou Binjiang Industrial Park, with a land coverage of 30mu and an initial investment of about USD 10 million. Its operation time would be in 2021 and applicated in automobile, electronics and more areas in the future.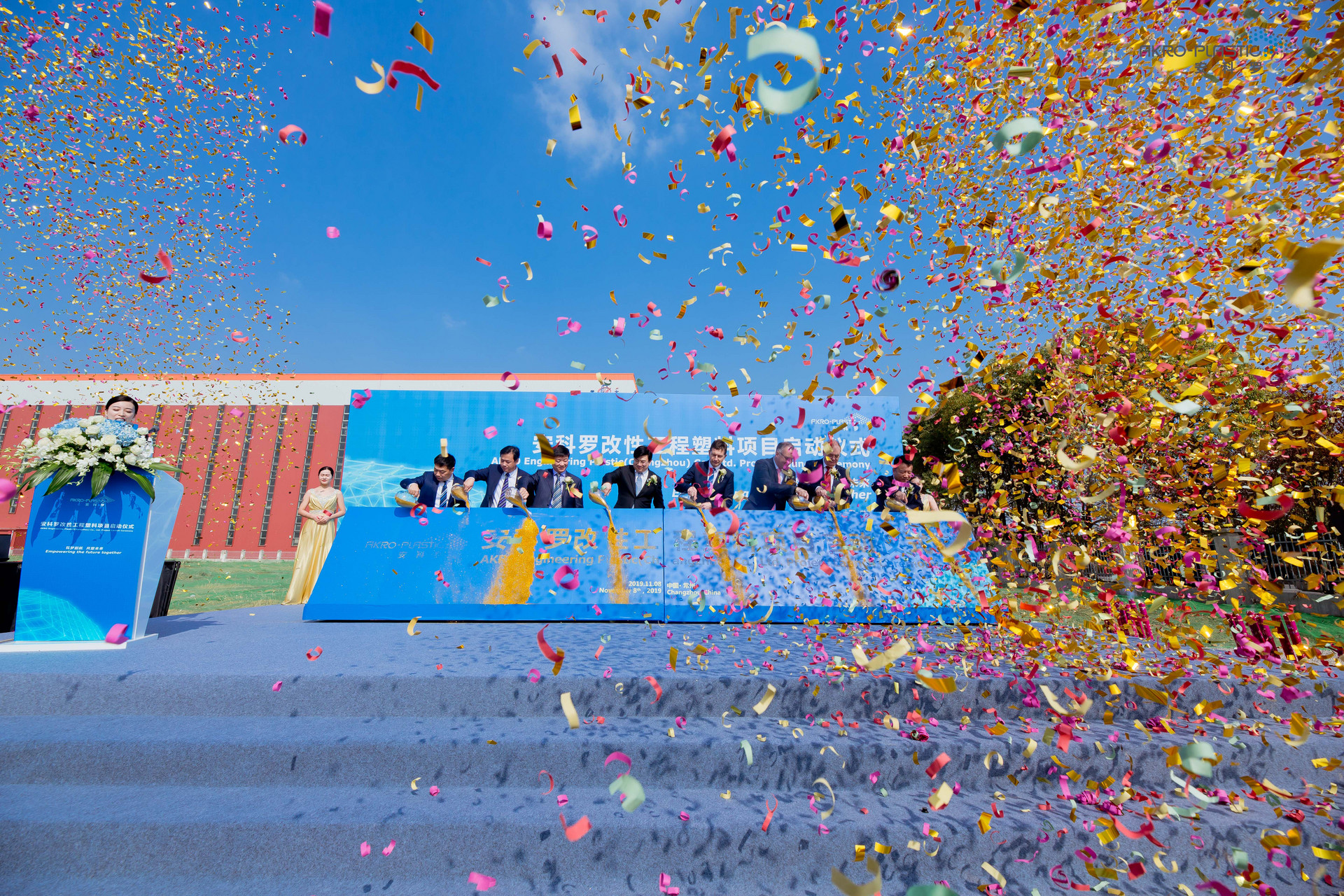 Mr.Andreas Stuber, Managing Director of AKRO-PLASTIC Germany, Mr. Wilfried Jobst, General Director of AKRO-PLASTIC China, Dr.Ulrich Berlage, Supervisor of K.D.F. Distribution (Shanghai) Co., Ltd., Mr. Qi Jiwei, Plant Manager of AKRO-PLASTIC Engineering Plastics (Changzhou) Co., Ltd., and representatives of relevant departments of Changzhou Government attended the ceremony and witnessed the glorious and exciting moment in AKRO-PLASTIC's history.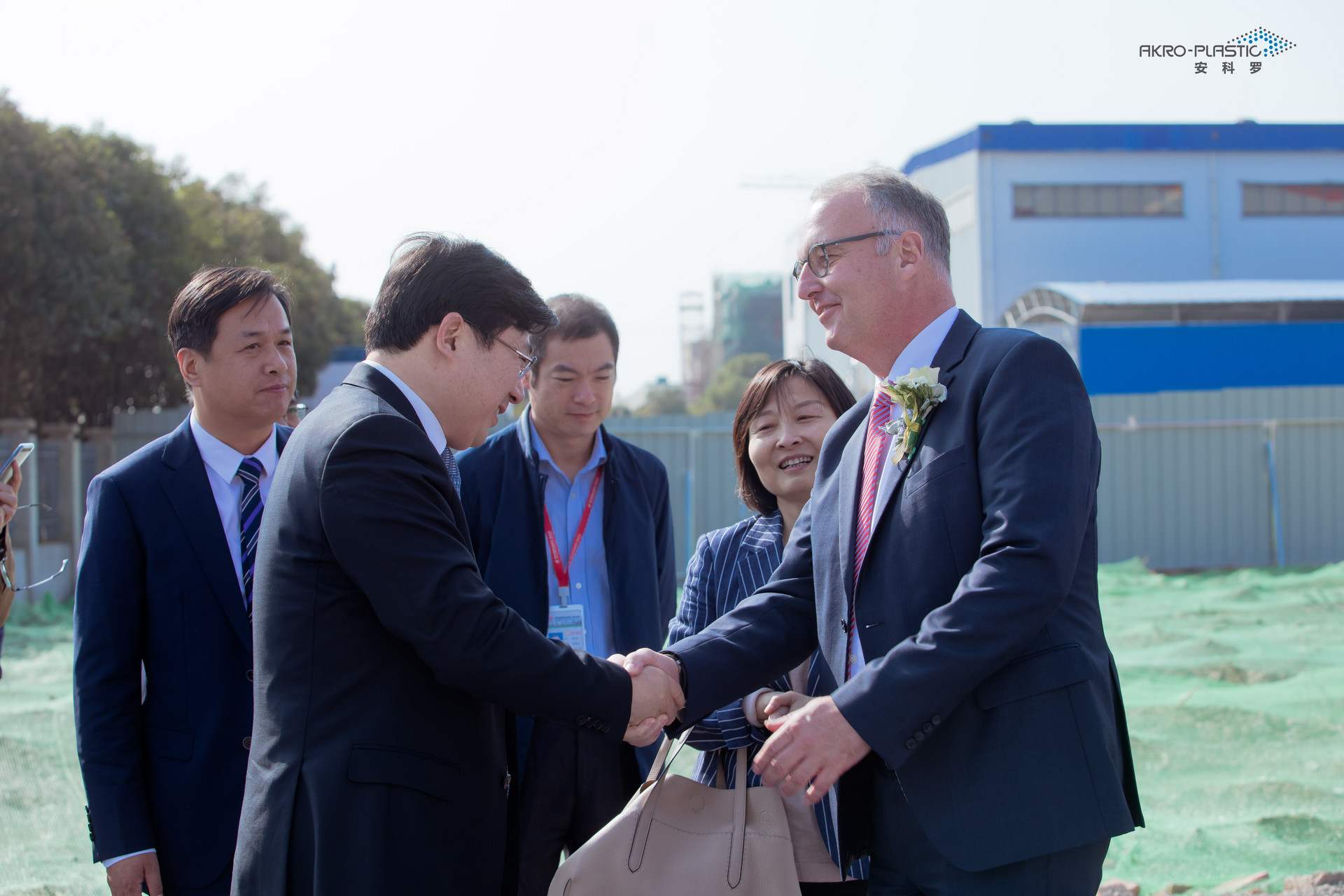 At the launch ceremony, Mr. Wilfried, General Director of AKRO-PLASTIC China, said that the construction of Changzhou plant is a convincing evidence of AKRO-PLASTIC's faith in Chinese market, and that AKRO-PLASTIC is willing to work together with Chinese customers and partners to continuously promote the innovation in the field of materials science.
AKRO Engineering Plastics (Suzhou) Co., Ltd. was officially operated in 2005, and moved to Wujiang, Jiangsu Province in 2010. In order to meet the growing market demand, AKRO-PLASTIC decides to build a new plant in Changzhou in 2019, i.e. AKRO-PLASTIC Engineering Plastics (Changzhou) Co. Ltd., to bring more advanced modified engineering plastics products to customers in China and another Asian countries, with the innovative compounding and extrusion technology - ICX® technology.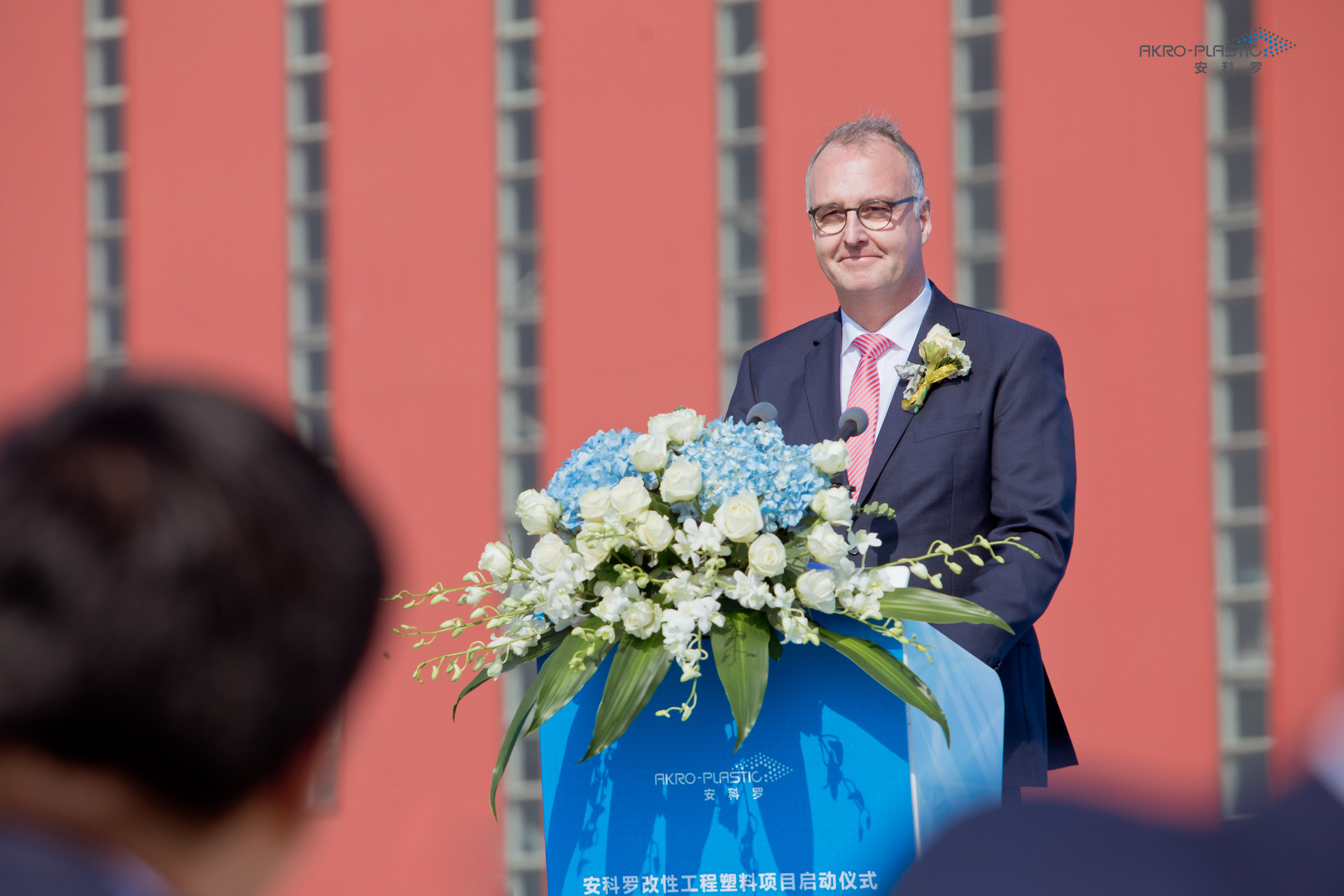 "AKRO-PLASTIC started its operation in China already in 2004 and we are looking back to 15 successful years of operation in China. I am very happy to be part of this ceremony today as I am convinced that it will open another very successful chapter for AKRO-PLASTIC in China." - Mr. Wilfried Jobst
Over the years, AKRO-PLASTIC has always adhered to the notion of standing close by customers and worked on meeting the market demand for diversified materials through technological innovation, with a view to better serve its global customers. Meanwhile, it has been recognized by many awards in technological areas, including its PST material and ICF carbon-fiber reinforced material, which have, with their reliable and excellent performances, successively won the JEC Innovation Awards - the authoritative European awards for the best composites breakthroughs.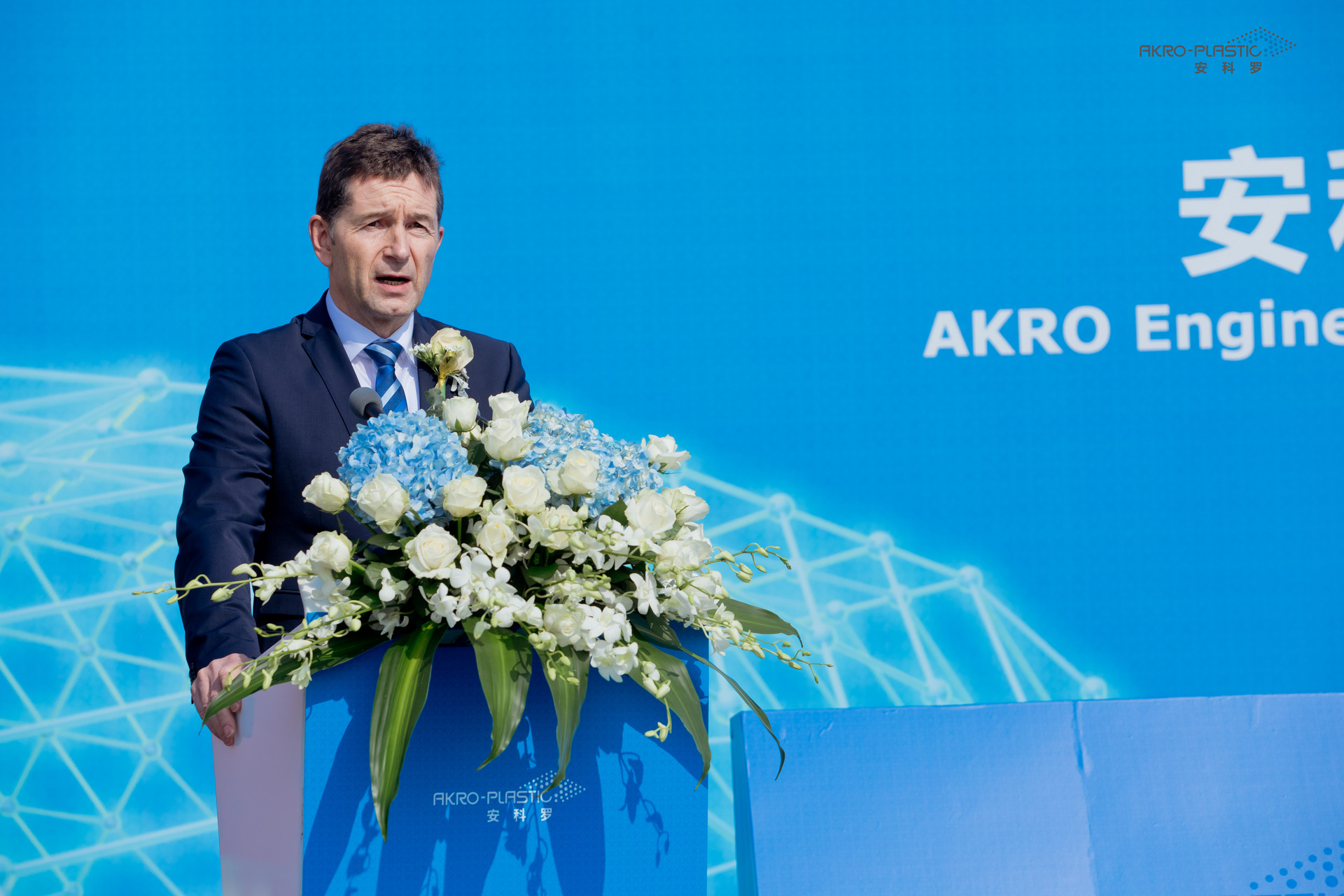 "The slogan of our Founder, Mr. Karl Detlef Feddersen, was: 'Acting for people – through world-wide trade' and this is still a guiding principle for our company today.
We intend to be a good neighbor here in Changzhou and look forward to supporting the society by the taxes that we contribute, by employing local people in a fair manner and by the charity projects that we support at times. "- Mr.Andreas Stuber
When it comes to the close tie between Feddersen Group and China, Mr. Andreas said that "our history in China can be traced back to the beginning of the last century. And we have just celebrated the 20th anniversary of the modern K.D. Feddersen China operation in China. Chinese market holds a significance in the group's business." - Mr.Andreas Stuber
Mr. Qiao Junjie, director of CND administrative committee, expressed great expectations for AKRO-PLASTIC's new plant in Binjiang Industrial Park: "Changzhou High-Tech Zone is one of the first national high-tech zones located in an important city for the Yangtze River Delta Integration strategy, it has a highly developed transportation network. We believe AKRO-PLASTIC will infuse new energy to the development of the high-tech zone."
This investment decision fully demonstrates AKRO's unremitting commitment to the implementation and promotion of value-added business growth strategy in China. We are willing to work together with our customers and partners in China to make efforts for leading innovations in the field of materials science. The project launch is the best proof of our confidence to the market.