The expert team at AKRO-PLASTIC has decades of experience and extensive expertise in industry-leading plastic compounding.
Click for our Application Center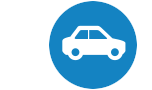 Automotive
Ranging from beauty covers to cylinder-head housings and gear boxes: AKROMID® and AKROLOY®PA are both polyamides manufactured to meet high requirements.
In times of ever-rising gasoline prices, weight reduction is an important area for automobile and part producers. In order to substitute metal, we would like to introduce you to AKROLOY® PA.
We also provide you with high-quality materials for interior decoration. Even unimposing parts like coverings or dashboard blinds are important for a perfect overall impression.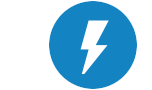 Electro and Electronics
Flame protection systems, free from halogens and red phosphorus, are a challenge we meet with AKROMID®.
AKROMID® has to meet the extensive specifications for flame protection systems. Our product is used in jacks and connectors. Casings for electronic appliances, protective switches, and condenser housings are only some more possible applications.
AKROMID® has to pass flammability tests according to UL (Underwriter Laboratories) guidelines as well as ignition tests when being in contact with a glow wire. In addition, tests according to IEC 60335 are made, while other requirements are RoHS conformity and laser-inscription features.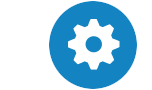 Machine Building / Metal Substitution
Outstanding resistance to chemicals combined with perfect mechanical characteristics are main reasons for the use of products on an AKROMID® and AKROLOY® basis.
Cost savings are pushing a lot of companies towards substituting die-cast alloys on an aluminium, magnesium or cink basis.
Broad tolerance ranges, often mentioned when thinking about the use of plastics, are long gone. Compared to die-cast metals, our products excel at a high accuracy. Therefore, they are used in technically demanding areas like cylinder-head housings, pinions, pump elements, and as parts for rotating machines.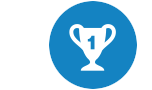 Sports Leisure
Professional and amateur athletes also have high requirements for sports equipment. AKROMID® can meet these requirements well. In the past few years, the demand for high-quality materials for sports equipment has been increasing, and there is no difference between winter and summer sports.
From ice hockey shoes to buckles, from fitness equipment to bicycle parts, the excellent impact resistance of AKROMID® makes it the perfect material. In addition, it can also be used for protective devices such as helmets and protectors.